About Us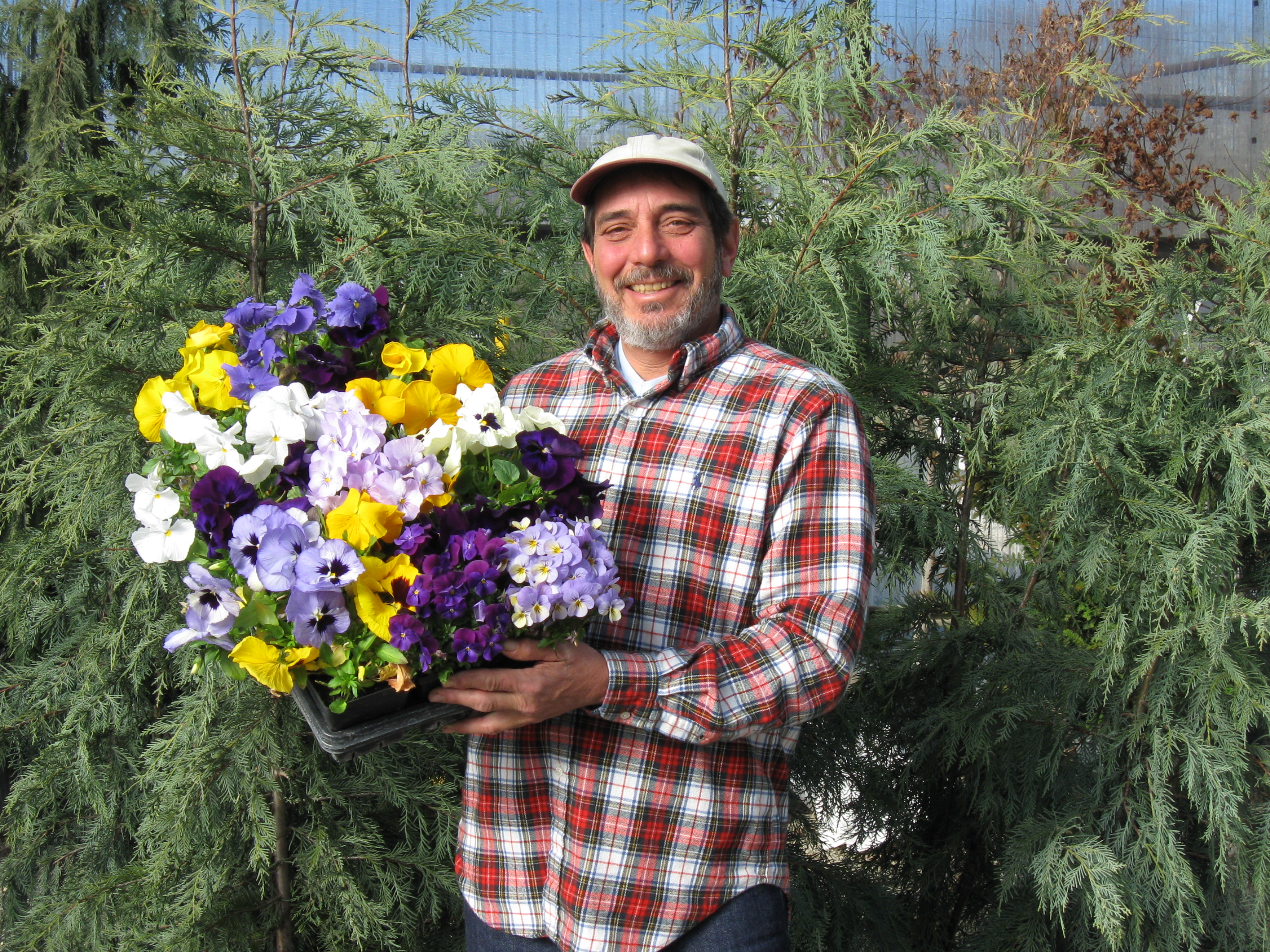 Bruce Feldberg - Owner Riverside Nursery 
Welcome to Riverside Nursery Inc, of Salem, Virginia. I am proud to be entering my 20th year of business in the Roanoke Valley.
My name is Bruce Feldberg and I am the owner of Riverside. The nursery grew out of a lifelong hobby of collecting, propagating and growing plants, beginning with my love of cacti, succulents, and bromeliads. There's just something about those plants that have intrigued me since I was young. I still maintain my private collection of 35 year old Jade trees, wild Jamaican orchids, and other rare and unusual plants.
I started growing plants on my mother's kitchen windowsill when I was 6 or 7 years old. I grew a sweet potato plant that grew such long stems, that I trained it to frame the whole window. In my teens, I was put in charge of the summer tomato garden. I had the green thumb in the family, and I was hooked on plants.
Later, when I spent a year and a half with a farm in Gainesville, Florida, growing and selling vegetables, I learned three things. First, it's really hot in Florida in the summer time. Second, it's really, really hot working in greenhouses in Florida in the summer time. And third, no matter what the obstacles or hardships, I loved working with plants more than anything else.
After Florida, I spent nine years working for a chemical company and ended up in Delaware in an office without a window. While daydreaming about an ideal spot for a nursery business, I found the perfect opportunity in Virginia: the old Jobe Greenhouses, on the Roanoke River in Salem, were for sale.
I've put everything I've learned in life and 20 years of hard work into creating the perfect plant nursery. We grow most of the plants we sell – how many big-box stores and garden centers can make that claim?
Riverside Nursery now boasts 20 greenhouses and several acres of outdoor growing areas. We grow absolutely the best varieties of annuals, perennials, shrubs and trees. Please visit and tour the nursery. You will see why we are the best place to buy plants in all of southwest Virginia.